Ocean Challenge - Article Search Function
The Ocean Challenge Article Search allows a structured search of articles in all published editions of the Challenger Society publication.
Select Type of Article (or leave as "All")
Select type of Keyword Search (AND /OR). This will determine how Keywords are applied to the search.
Add Keywords and/or Author names (optional).
Click the link to add General Subject Areas or Topics (optional).
Once search terms and requirements are complete press the "search" control at the bottom of the page and the results will be displayed.
Use the + control to expand the search results and display a download link to the search result result.
Latest News
Ocean Business 2021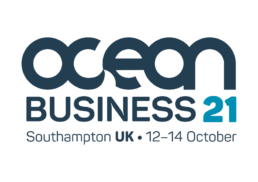 Discover world-changing science and technology
---
News items from the NOC Association and the Marine Facilities Advisory Board
The details of the membership of the Decade Working Group (DWG), that was announced at the May 2021 AGM of the NOC Association, are now available:
NOC Association of Marine Science National Capability Beneficiaries | National Oceanography Centre

The March 2021 minutes of the Marine Facilities Advisory Board are available here: Marine_Facilities_Advisory Board_March_2021_minutes.pdf (noc.ac.uk)

Are your institution's details up to date on the The UK Marine Science and Technology Compendium? If not, please let the Secretary know.
Secretary to the NOCA and MFAB: Jackie Pearson, jfpea@noc.ac.uk National Oceanography Centre
---
Report on Impacts of Covid-19
Summary Report on the Impacts of Covid-19 available from the NOCA AGM
---