Virtual Conference 2021



Let's talk about the Oceans!
Instead of our usual biennial meeting, the Challenger Society kindly invites all UK marine scientists to a series of discussion sessions to explore current topics in marine science. The format will be short talks, guided discussions and networking breaks. The Society welcomes members and non-members, with early career researchers especially encouraged to attend and contribute. Attendance to the sessions is free but a suggested donation of £5 per session can be made via the donate button on our membership page found here (please note that members must be logged out to see the button):
donate
. All sessions will be run on Zoom with links sent to those who have registered. Further details and calls for the sessions will be circulated in due course.
Save the Dates

18th November 2021 - 13:00-15:00Science for the UN Decade of the Ocean
Further information can be found
here
.
Registration Link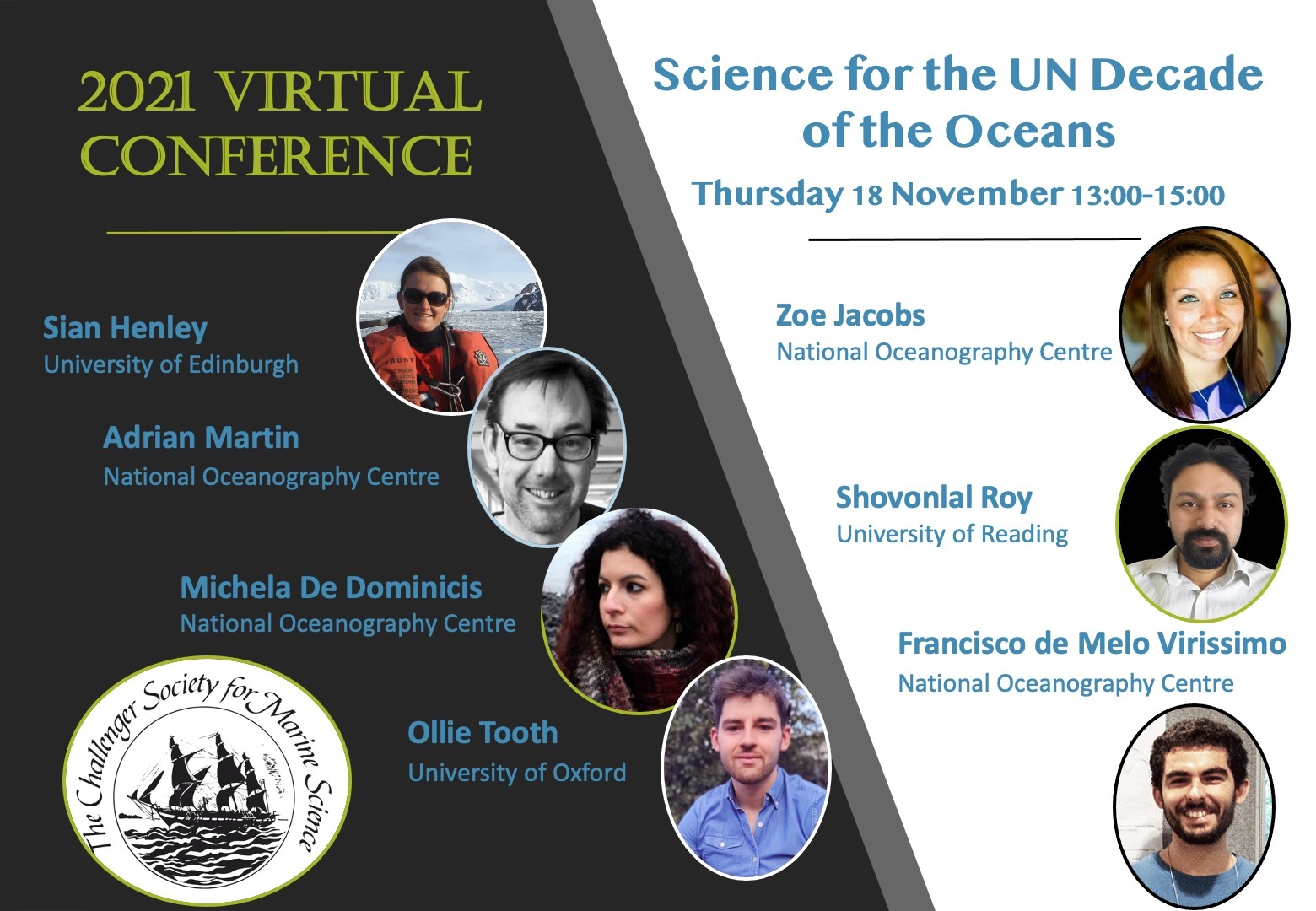 9th December 2021 - 13:00-14:30Defining Challenger Society's Role in Marine Science
Registration Link
Past Events
9th September 2021 - 12:00-13:30 and 10th September 2021 16:00-17:00
Welcome, Fellowship Award talks and the Annual General Meeting
The welcome and fellowship award talks will precede the Ocean Modelling SIG meeting. The AGM will follow on from day two of the SIG meeting.
Welcome and Fellowship Awards Registration Link
AGM Registration Link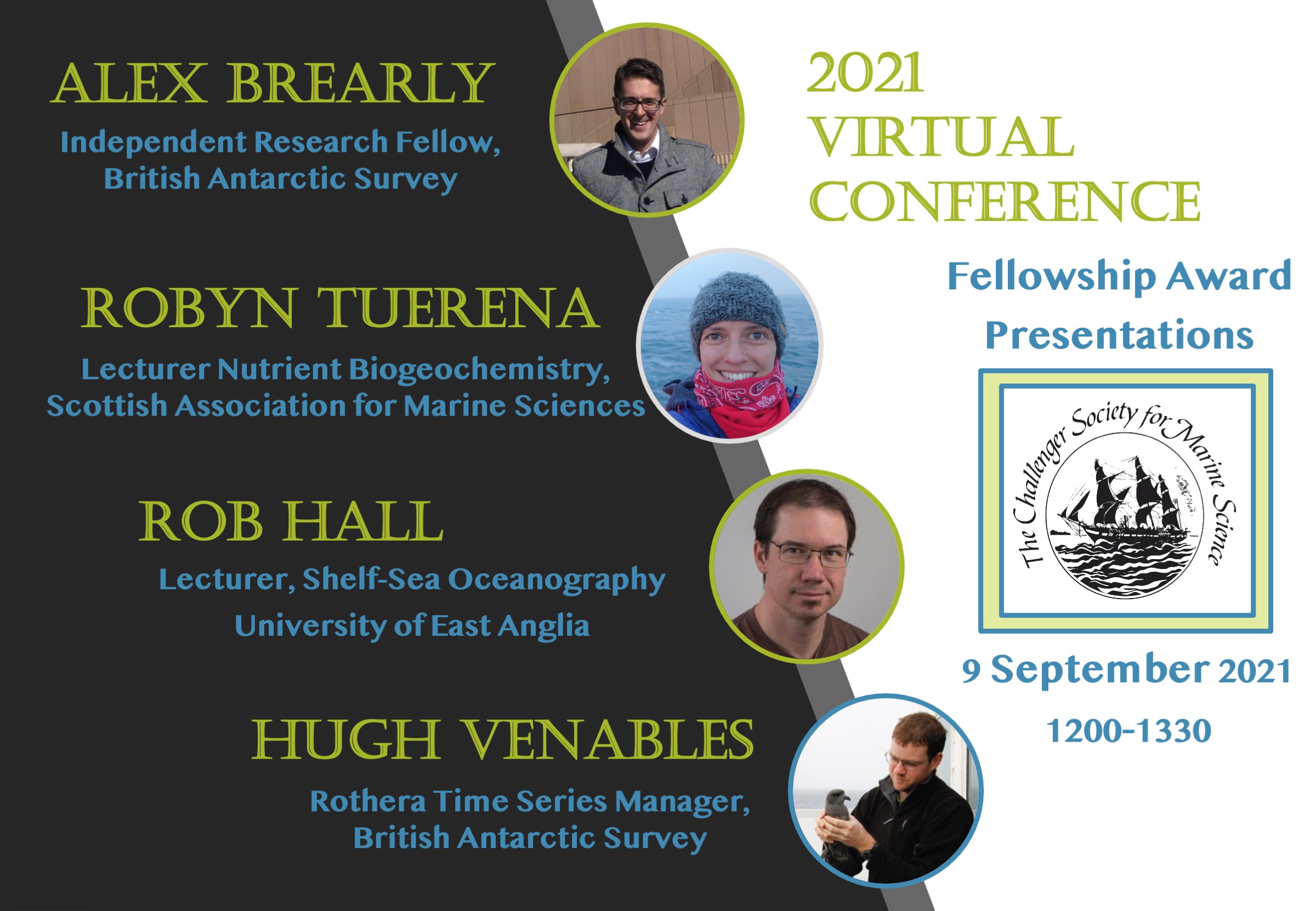 5th and 6th October 2021 - 13:00-14:30
Equality, Diversity and Inclusivity sessions, co-hosted with MASTS
5th October Registration Link
Barriers to Diversity in UK Marine Science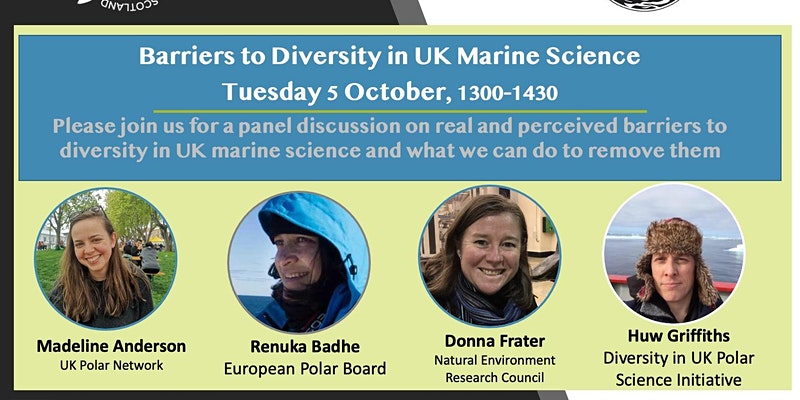 Please join us for a panel discussion on real and perceived barriers to diversity in UK marine science and what we can do to remove them. We welcome four excellent panellists for the event:
Madeline Anderson (UK Polar Network)
Madeline Anderson is a MSci Marine Biology graduate from the University of Southampton. She took part in the Diversity in UK Polar Science Initiative (DiPSI) 2020 UK Polar Horizons project and is a UK Polar Network EDI co-officer. Madeline returned as a panellist for Polar Horizons 2021, is part of the Challenger Society EDIA working group and sits on the DiPSI steering committee.
Renuka Badhe (European Polar Board)
Renuka Badhe currently serves as the Executive Secretary of the European Polar Board, based in the Netherlands, and was previously based at the SCAR Secretariat as their Executive Officer. Her educational background is both in biological oceanography and in economics and public policy. As a knowledge broker, she has long standing expertise working with projects at the interface of governance, science, and policy in the polar regions. She is a passionate advocate for diversity in polar research and has co-founded the Women in Polar Science network (in 2014) to highlight and promote women working in all aspects of polar research. She is an outspoken advocate of diversity, has served on several advisory panels and groups for diversity in polar research. Renuka has been awarded the Association of Polar Early Career Scientists (APECS) International Mentorship Award in 2017.
Donna Frater (NERC)
Donna Frater is an experienced 20 year geologist and a career long STEM Diversity Ambassador. Donna completed her MSc Gender, Development and Globalisation at London School of Economics to address the continuing issues with Diversity and Inclusion in STEM globally. Her current work at the British Antarctic Survey (BAS) involves leading the UK's Diversity in Polar Science Initiative, a project jointly carried out by BAS and the UK Foreign and Commonwealth Office.
Huw Griffiths (Diversity in UK Polar Science Initiative)
Huw is a BAS marine biogeographer with an interest in the Polar Regions. He is a passionate believer in science communication and making science more accessible to the public, policy makers and government. Within BAS he has played a leading role within the Equality, Diversity and Inclusion sphere, co-organising the UK Polar Horizons Initiative. Huw is also the 2020 awardee of the SCAR medal for Education and Communication.
---
6th October Registration Link

EDIA Case Studies & Best Practice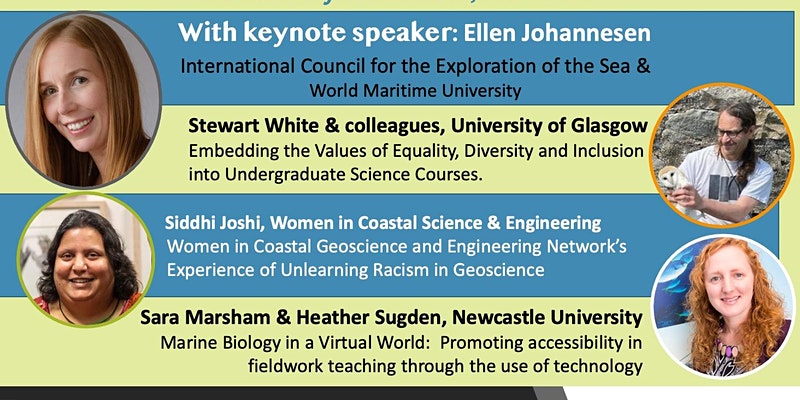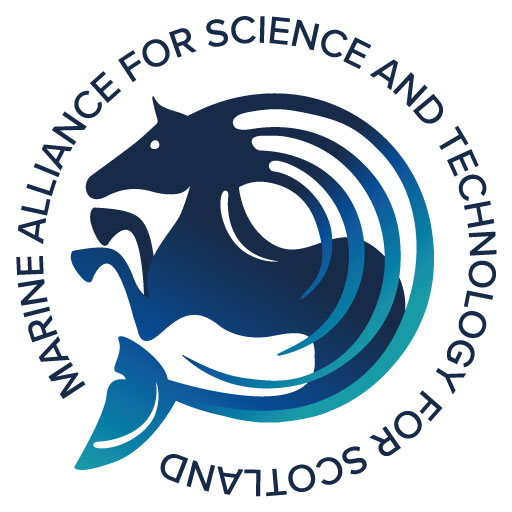 Latest News
Ocean Modelling and AMBIO Special Interest Group 2023 Meetings
The Ocean Modelling Special Interest Group (SIG) and the Advances in Marine Biogeochemistry (AMBIO) SIG are hosting meetings in September.
---
Arctic Science Summit Week - Edinburgh UK March 2024
The Arctic Science Summit Week (ASSW) is being held in Edinburgh during the 21st-29th March 2024 and the Science Day is being held on the 26th of March 2024. For more information please see the ASSW website here: https://assw.info/program/science-day-2024


---
Heat and carbon uptake in the Southern Ocean: the state of the art and future priorities
Royal Society Publishing has recently published special issue of Philosophical Transactions A entitled Heat and carbon uptake in the Southern Ocean: the state of the art and future priorities.
---