Ocean Modelling

The Challenger Society Ocean Modelling SIG exists to connect UK ocean modellers of all flavours, from those running coupled General Circulation Models to conceptual modellers, from geophysical fluid dynamicists to biologists, from students to senior professors. Our goal is to promote interaction, especially among early career ocean modellers, and to showcase the breadth and brilliance of the ocean modelling taking place across the country in academic and other institutions.

We hold an informal meeting in September each year where we aim to hear from as many people as possible. Short talks on recently published results, work in progress, and your latest great ideas are all equally welcome! Students are particularly encouraged to present and are given priority in theschedule. In even years, our meeting takes place in the same week and location as the Biennial Challenger Society Meeting. In odd years we hold a 1.5 or 2 day meeting (with a chance for networking over dinner) in a location that rotates around the country.

Updated 14/10/2019
How can you get involved in the SIG?
Contact the current conveners Dave Munday (danday@bas.ac.uk) and/or Helen Johnson (helen.johnson@earth.ox.ac.uk) directly by email, or ask your local senior ocean modellers to forward you details of the next meeting.

To stay up to date on Ocean Modelling SIG news subscribe to the mailing list:

https://www.jiscmail.ac.uk/cgi-bin/webadmin?A0=OCEANMODELLINGSIG-CHALLENGERSOC

Next SIG Meeting

The 2023 Ocean Modelling SIG meeting will be held on the 5th and 6th of September at the National Oceanography Centre in Southampton.
The format will be the same as previous years; 8 minute talks with a couple of minutes for questions. As with previous years, we intend it to be informal with a student-centric focus and take the broadest possible meaning of "ocean modelling". There is likely to be a small charge to cover the cost of tea/coffee breaks and lunches during the meeting. An additional £26 will cover the meeting dinner on the evening of the 5th at the Dancing Man Brewery.

If you'd like to attend the meeting, please use the link below to register and provide a talk title if you want to speak:

https://noc-events.co.uk/challenger-society-ocean-modelling-group-meeting



Previous Meetings

We do not have an external website, but this year's meeting in Edinburgh (9-10 September 2019) is advertised here: https://www.geos.ed.ac.uk/homes/dgoldber/challenger.html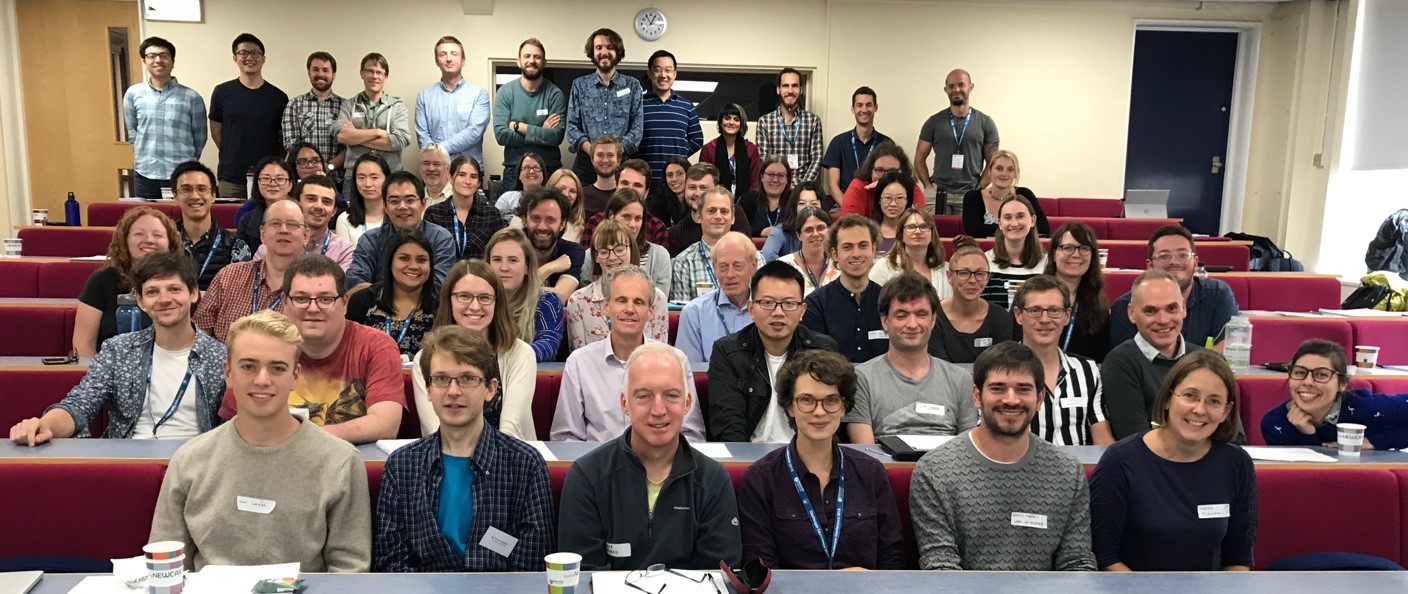 The 2018 Ocean Modelling SIG meeting was held on Friday 14 September in Newcastle. We heard 36 inspiring 10-minute talks, and lots of fun was had by all!


Latest News
The oceans, the blue economy and implications for climate change event
The oceans, the blue economy and implications for climate change
Date: 29 November 2023, 6:30 pm - 8:00 pm
Speaker: Rupert Howes, Joanna Post, Dr John Siddorn, Dr Siva Thambisetty, Professor Elizabeth Robinson, Dr Darian McBain
Venue: Sheikh Zayed Theatre, Cheng Kin Ku Building, LSE Campus and online

Many conversations about sustainability and climate-change focus on activities on land – the green part of our planet. This misses a vital part of the puzzle, the role that our oceans play.
---
Ocean and Coastal Futures - Bursary
As part of our commitment to encouraging and supporting diversity, equity and inclusion, Ocean and Coastal Futures is launching its first Coastal Futures Bursary in partnership with Esmée Fairbairn Foundation. This opportunity is open for young people aged 18 to 30 years old, who are currently underrepresented in the marine and coastal sector and face financial barriers to attending. Individuals do not have to be working or studying in the sector currently but must reside in the UK.
---
CLASS Modelling Workshop 2024
The CLASS Programme is hosting a Modelling Workshop in early 2024. This is aimed at UK participants only. Event details and criteria to sign up are available here.
---