Ocean Modelling

The Challenger Society Ocean Modelling SIG exists to connect UK ocean modellers of all flavours, from those running coupled General Circulation Models to conceptual modellers, from geophysical fluid dynamicists to biologists, from students to senior professors. Our goal is to promote interaction, especially among early career ocean modellers, and to showcase the breadth and brilliance of the ocean modelling taking place across the country in academic and other institutions.

We hold an informal meeting in September each year where we aim to hear from as many people as possible. Short talks on recently published results, work in progress, and your latest great ideas are all equally welcome! Students are particularly encouraged to present and are given priority in theschedule. In even years, our meeting takes place in the same week and location as the Biennial Challenger Society Meeting. In odd years we hold a 1.5 or 2 day meeting (with a chance for networking over dinner) in a location that rotates around the country.

Updated 14/10/2019
How can you get involved in the SIG?
Contact the current conveners Helen Johnson (helen.johnson@earth.ox.ac.uk) and/or Dave Munday (danday@bas.ac.uk) directly by email, or ask your local senior ocean modellers to forward you details of the next meeting.

We do not have an external website, but this year's meeting in Edinburgh (9-10 September 2019) is advertised here: https://www.geos.ed.ac.uk/homes/dgoldber/challenger.html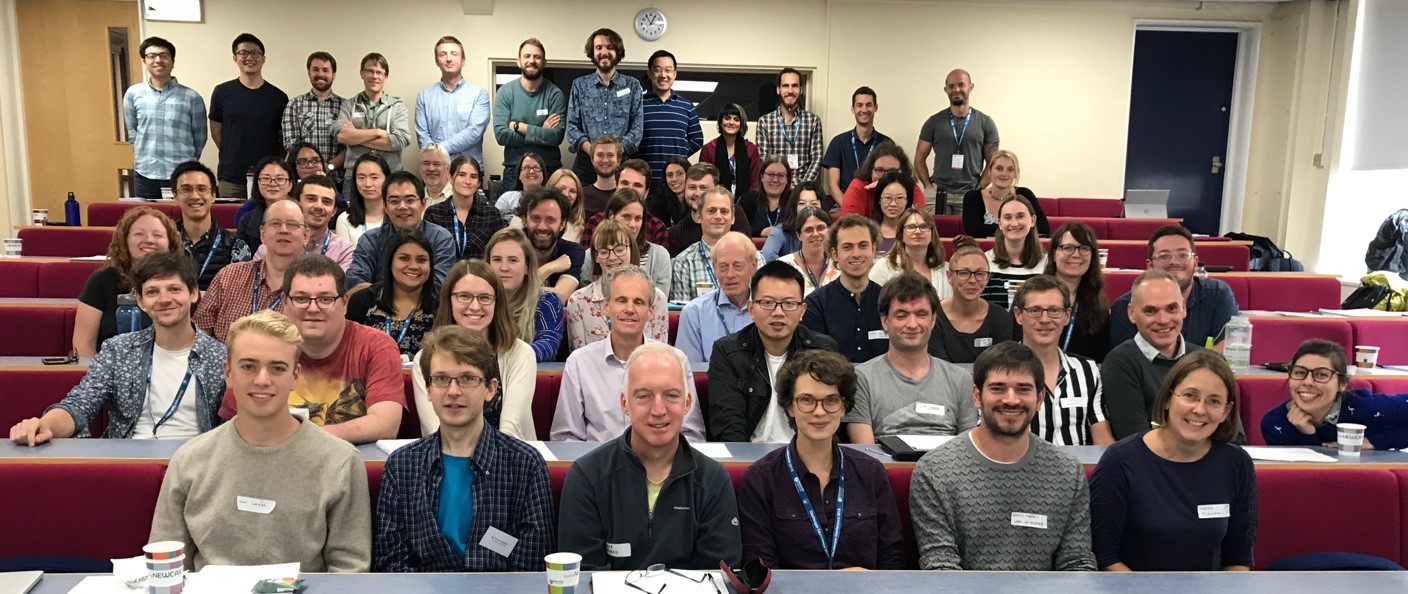 The 2018 Ocean Modelling SIG meeting was held on Friday 14 September in Newcastle. We heard 36 inspiring 10-minute talks, and lots of fun was had by all!


Latest News
Challenger Medal Awarded 2020 and 2022
The Challenger Society is delighted to announce the delayed award of the 2020 Challenger Medal to Prof. Alberto Naveira Garabato, and of the 2022 Challenger Medal to Prof. Carol Robinson. We are absolutely delighted to honour these two fantastic scientists in this way, and look forward to hearing their Award Lectures at the forthcoming Challenger 150 meeting at the Natural History Museum. For more information about the Challenger Conference 2022 please click here.
---
International Digital Twins of the Ocean Summit #DITTO22
You are warmly invited to join on-line the International Digital Twins of the Ocean Summit #DITTO22, which takes place on Wednesday and Thursday the 4th and 5th of May.
---
Vacancy MASTS Marine Social Science Lead
MASTS has a vacancy for a 0.5FT Marine Social Science lead.
---