Merchandise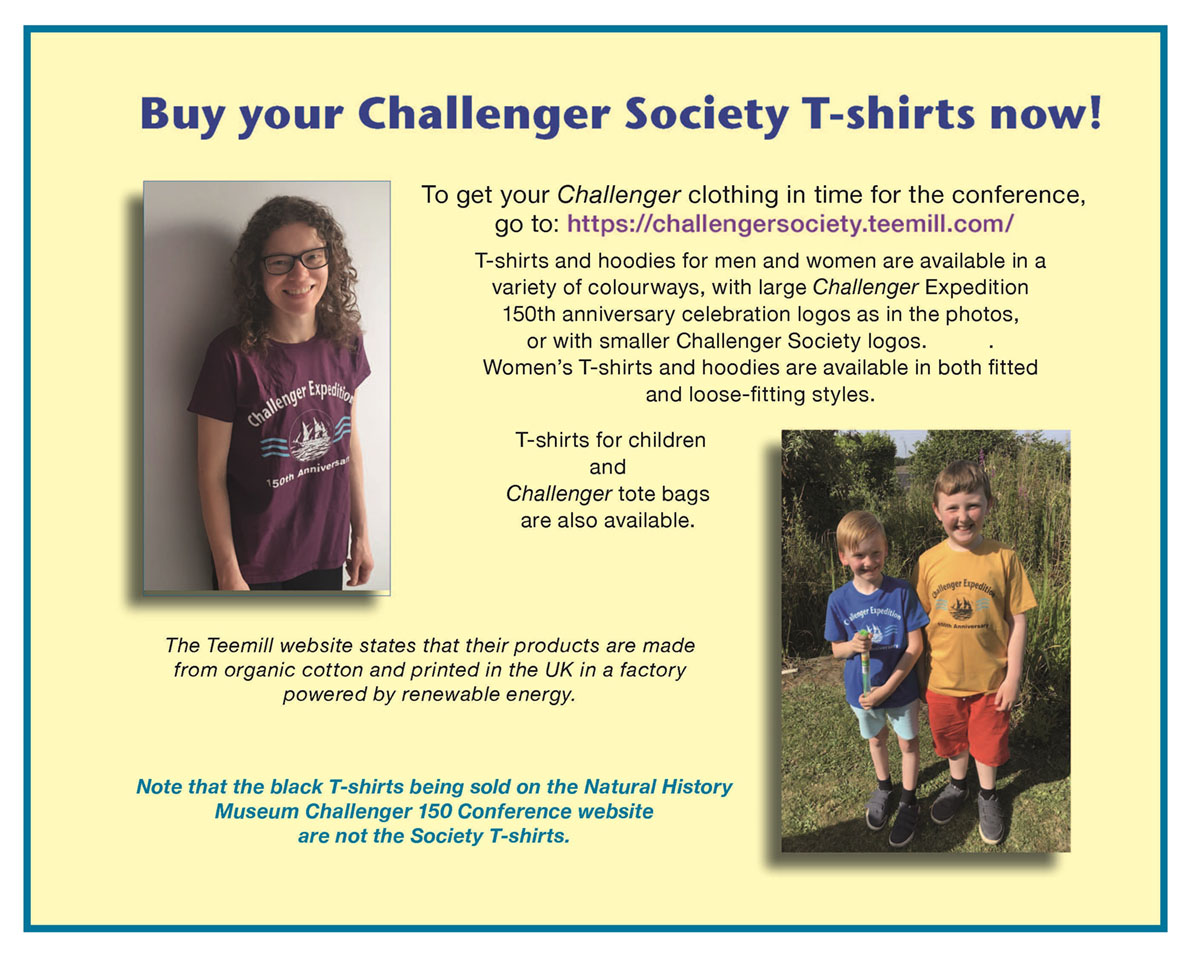 The Challenger Society now has merchandise that can be purchased at
https://challengersociety.teemill.com/

The website has T-shirts, hoodies and tote bags with the Challenger logo or the Challenger 150 logo (commemorating the 150th anniversary of the Challenger Expedition, 1872-1876). All merchandise comes in a range of styles, colours and sizes and at a reasonable price (£12-40)!
Examples of the merchanise are shown below.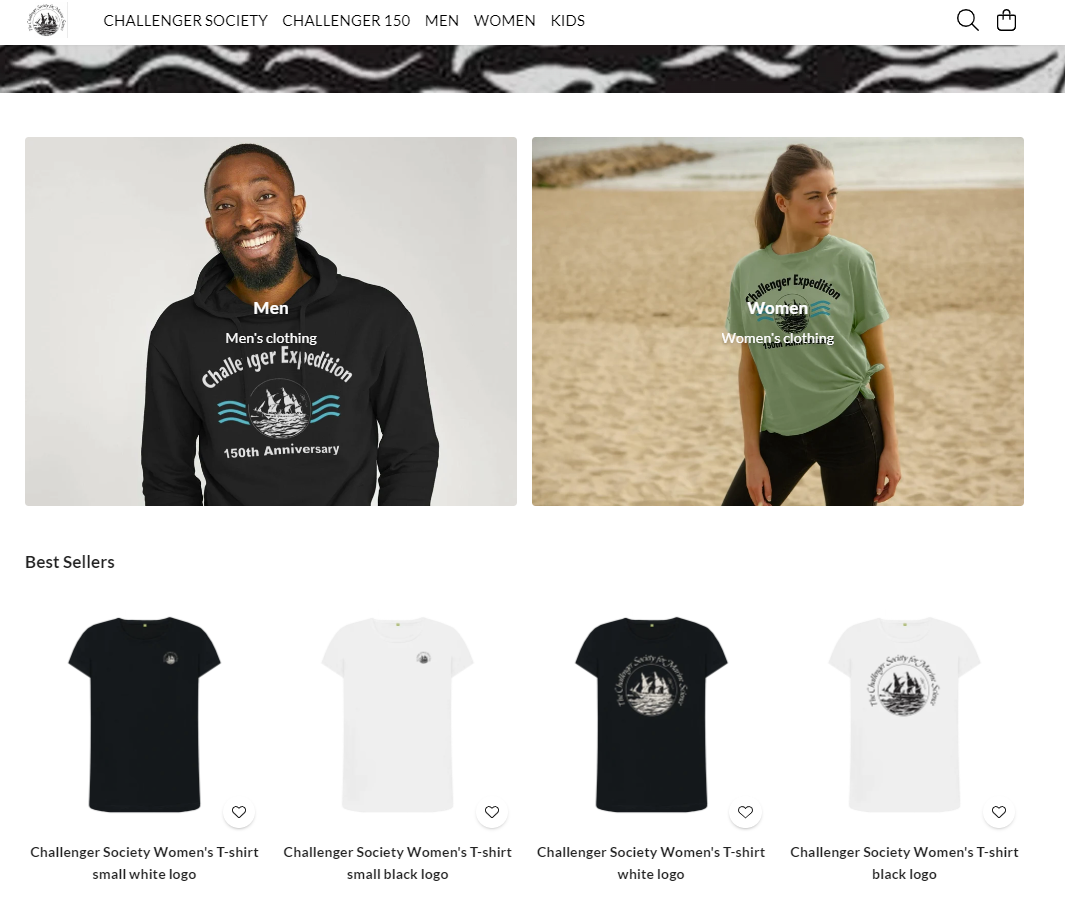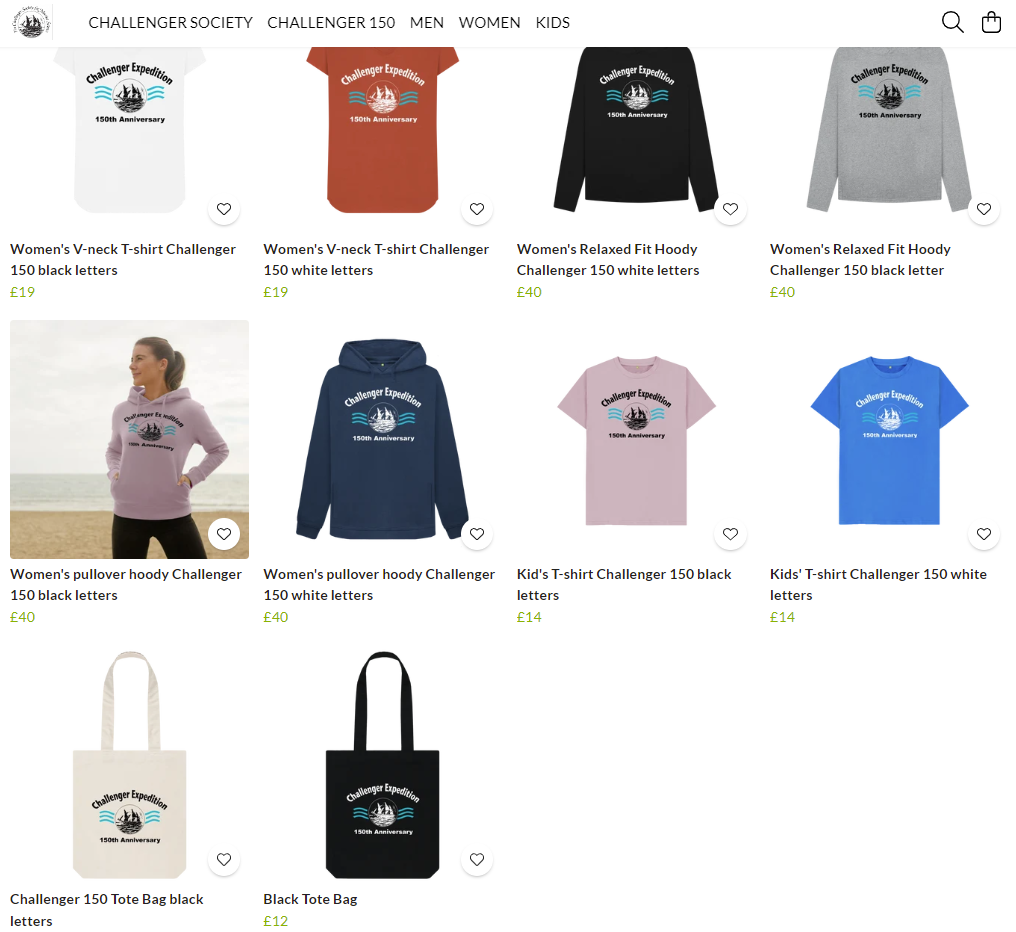 We also have Challenger 150 mugs available for £6. If you are interested in a Challenger mug please email
chelsey.baker@noc.ac.uk
to arrange postage or to collect from NOCS.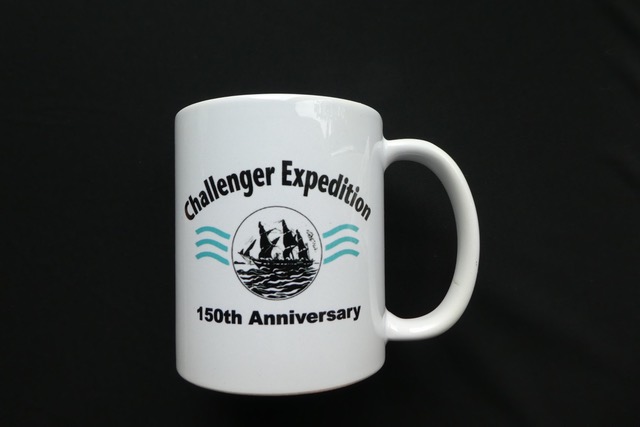 Latest News
The oceans, the blue economy and implications for climate change event
The oceans, the blue economy and implications for climate change
Date: 29 November 2023, 6:30 pm - 8:00 pm
Speaker: Rupert Howes, Joanna Post, Dr John Siddorn, Dr Siva Thambisetty, Professor Elizabeth Robinson, Dr Darian McBain
Venue: Sheikh Zayed Theatre, Cheng Kin Ku Building, LSE Campus and online

Many conversations about sustainability and climate-change focus on activities on land – the green part of our planet. This misses a vital part of the puzzle, the role that our oceans play.
---
Ocean and Coastal Futures - Bursary
As part of our commitment to encouraging and supporting diversity, equity and inclusion, Ocean and Coastal Futures is launching its first Coastal Futures Bursary in partnership with Esmée Fairbairn Foundation. This opportunity is open for young people aged 18 to 30 years old, who are currently underrepresented in the marine and coastal sector and face financial barriers to attending. Individuals do not have to be working or studying in the sector currently but must reside in the UK.
---
CLASS Modelling Workshop 2024
The CLASS Programme is hosting a Modelling Workshop in early 2024. This is aimed at UK participants only. Event details and criteria to sign up are available here.
---