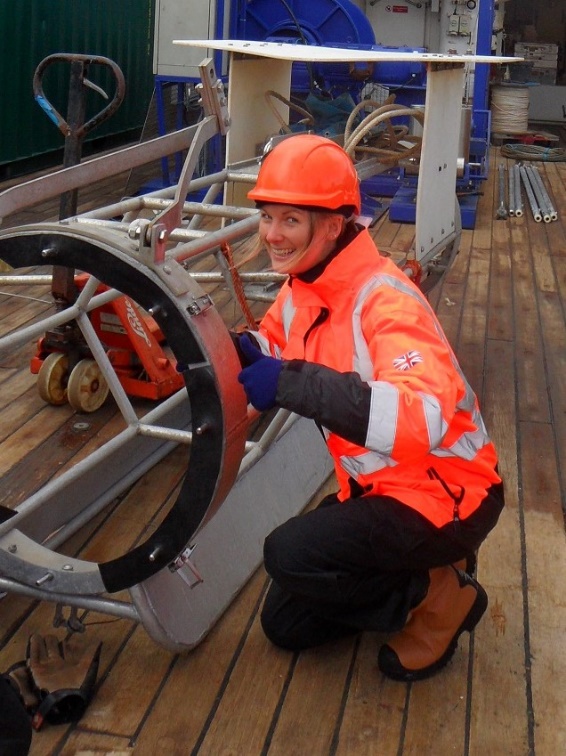 Dr Cecilia Liszka
I obtained my undergraduate degree in Geography from Cambridge University in 2005,and then worked on climate change mitigation programmes and policy for a number of years.
I returned to academia in 2013, obtaining an MSc in Environmental Sciences from the University of East Anglia in 2014 and a PhD in Biological Oceanography in 2019 from UEA, whilst based at the British Antarctic Survey in Cambridge. During the PhD I investigated the role of zooplankton populations and communities in the active flux of carbon in the Southern Ocean, through processes such as diel vertical migration, faecal pellet production, and respiration, conducting fieldwork on two Southern Ocean cruises.
In 2018/9 I participated in a 3-person sailing expedition from Europe to Brazil via the Canary Islands and Cape Verde; this included getting a crash course in boat maintenance and repair along the way. Since 2019 I have been working as a zooplankton ecologist at the British Antarctic Survey, with projects including characterising the plankton and nekton community structure of the South Sandwich Islands and determining the environmental variables driving this structure; the response of the plankton community to the mega-berg A68; and modelling the distribution of krill around CCAMLR Area 48
Latest News
New members sought for the Marine Facilities Advisory Board
Marine Facilities Advisory Board: call for new members

The Marine Facilities Advisory Board (MFAB) is seeking to recruit five new members from the UK marine scientific user community who are keen to provide vital insight into the potential future needs of the National Marine Equipment Pool (NMEP). Details about this interesting opportunity are available on the MFAB website or here. For questions about this opportunity or more generally about MFAB, please contact: Jackie Pearson, Secretary to MFAB, National Oceanography Centre: jfpea@noc.ac.uk
---
Challenger Medal Awarded 2020 and 2022
The Challenger Society is delighted to announce the delayed award of the 2020 Challenger Medal to Prof. Alberto Naveira Garabato, and of the 2022 Challenger Medal to Prof. Carol Robinson. We are absolutely delighted to honour these two fantastic scientists in this way, and look forward to hearing their Award Lectures at the forthcoming Challenger 150 meeting at the Natural History Museum. For more information about the Challenger Conference 2022 please click here.
---
International Digital Twins of the Ocean Summit #DITTO22
You are warmly invited to join on-line the International Digital Twins of the Ocean Summit #DITTO22, which takes place on Wednesday and Thursday the 4th and 5th of May.
---