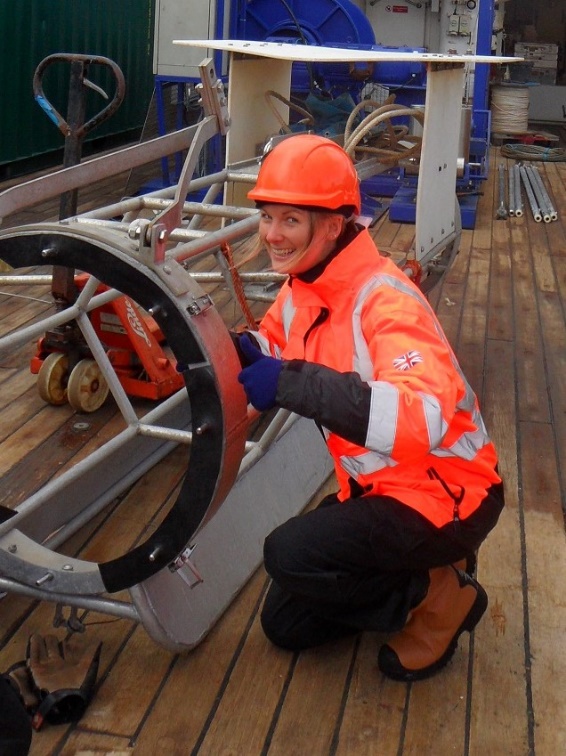 Dr Cecilia Liszka
I obtained my undergraduate degree in Geography from Cambridge University in 2005,and then worked on climate change mitigation programmes and policy for a number of years.
I returned to academia in 2013, obtaining an MSc in Environmental Sciences from the University of East Anglia in 2014 and a PhD in Biological Oceanography in 2019 from UEA, whilst based at the British Antarctic Survey in Cambridge. During the PhD I investigated the role of zooplankton populations and communities in the active flux of carbon in the Southern Ocean, through processes such as diel vertical migration, faecal pellet production, and respiration, conducting fieldwork on two Southern Ocean cruises.
In 2018/9 I participated in a 3-person sailing expedition from Europe to Brazil via the Canary Islands and Cape Verde; this included getting a crash course in boat maintenance and repair along the way. Since 2019 I have been working as a zooplankton ecologist at the British Antarctic Survey, with projects including characterising the plankton and nekton community structure of the South Sandwich Islands and determining the environmental variables driving this structure; the response of the plankton community to the mega-berg A68; and modelling the distribution of krill around CCAMLR Area 48
Latest News
National Marine Equipment Pool: Autumn 2023 call (Round 4) for applications
Members of the UK marine science community are invited to submit applications for items of equipment to be considered for addition to the National Marine Equipment Pool (NMEP). Full details of the application process are available on the Marine Facilities Advisory Board (MFAB) website and questions to Jackie Pearson, MFAB Secretary, are welcome. The closing date for applications is Friday 15 December 2023.
---
Measurement Systems for 21st Century Oceanography
There is an imperative to measure the ocean in greater detail if we are to chart a sustainable future on this planet. The Net-Zero Oceanographic Capability Scoping Study (2021), commissioned by the Natural Environment Research Council (NERC), therefore undertook a detailed review of the sensor systems and networks that will be needed to meet anticipated marine science priorities. The Future Marine Research Infrastructure (FMRI) Programme is continuing this engagement to shape NERC's strategic investment in measurement technologies that enable new and different science.
---
Exciting opportunity – MEDIN Chair
The Marine Environmental Data and Information Network (MEDIN) is seeking an outstanding new Chair, who can bring strategic leadership, enthusiasm and independent thinking to our Sponsors' Board and Executive Team at a significant time in our development. Further information about the role can be found here.



---