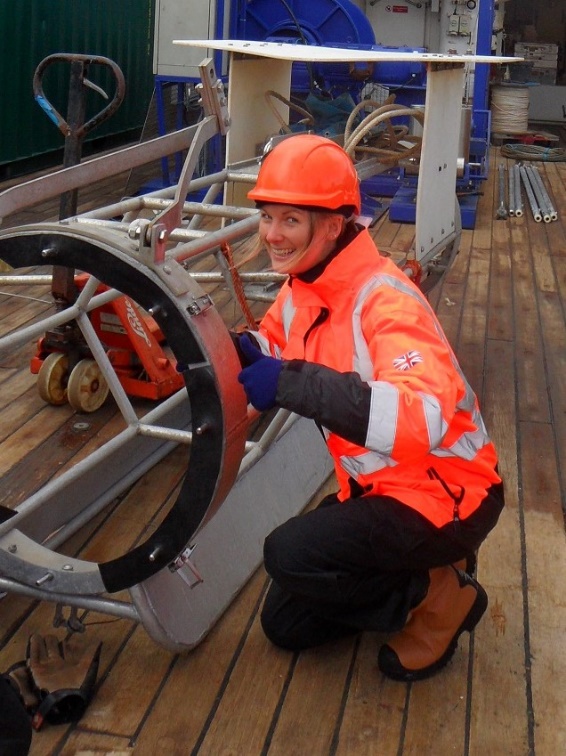 Dr Cecilia Liszka
I obtained my undergraduate degree in Geography from Cambridge University in 2005,and then worked on climate change mitigation programmes and policy for a number of years.
I returned to academia in 2013, obtaining an MSc in Environmental Sciences from the University of East Anglia in 2014 and a PhD in Biological Oceanography in 2019 from UEA, whilst based at the British Antarctic Survey in Cambridge. During the PhD I investigated the role of zooplankton populations and communities in the active flux of carbon in the Southern Ocean, through processes such as diel vertical migration, faecal pellet production, and respiration, conducting fieldwork on two Southern Ocean cruises.
In 2018/9 I participated in a 3-person sailing expedition from Europe to Brazil via the Canary Islands and Cape Verde; this included getting a crash course in boat maintenance and repair along the way. Since 2019 I have been working as a zooplankton ecologist at the British Antarctic Survey, with projects including characterising the plankton and nekton community structure of the South Sandwich Islands and determining the environmental variables driving this structure; the response of the plankton community to the mega-berg A68; and modelling the distribution of krill around CCAMLR Area 48
Latest News
Is fieldwork a requirement for a career in marine science?
Please save the date for an introductory and perception gathering event run by a subset of the Challenger Society EDIA working group. The virtual event will focus on 'Evaluating perceptions of job roles in marine research and raising awareness of digital twinning of the oceans to promote diversity and inclusivity in the marine sciences.' The event will take place on the 27th of January 2021 13:30-15:30 on zoom.



---
The Decade Working Group (DWG): Update
In the UK marine community the United Nations Decade of Science for Sustainable Development (2021-2030), hereafter 'the Decade', is gaining growing publicity. What is less well established is how UK marine researchers can participate in the Decade and how funding for research will emerge.
---
New NERC Ocean Observations Consultation
The Natural Environment Research Council (NERC) has asked the National Oceanography Centre (NOC) to lead a piece of work on prioritising the sustained ocean observations that are most important to the UK and the international effort.
---