Early Career Researcher Network
The Challenger Society's Early Career Researcher Network is open to anyone who self identifies as an early career researcher in the marine sciences. We welcome undergraduate and graduate students, postdocs and faculty members, as well as project managers and other commercial sector associates within the marine sciences.
The aims of the network are:
1. to link with fellow Early Career Researchers and share expertise, news and opportunities
2. to link with other networks in the UK and internationally
3. to benefit from the Challenger Society framework and events to foster collaboration among groups and with senior researchers
4. to foster and support diversity at all levels of marine science
The Challenger Society for Marine Sciences recognises that Early Career Researchers (ECRs) have a critical role in the advancement of ocean sciences and sponsors events and activities to support them. If you are interested in joining the network or for more information, do not hesitate to get in touch with the ECR Network Coordinator, Lidia Carrecedo, at the National Oceanography Centre in Southampton (
lidia.carrecedo@noc.ac.uk
).
Please see details of the Chris Daniels Early Career Grant for ECRs
here
.
Join our network today to stay tuned on the latest news and opportunities for ECRs, shaping the future of marine sciences in the UK.
Latest News
Ocean Business 2021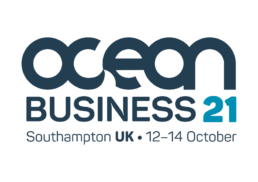 Discover world-changing science and technology
---
News items from the NOC Association and the Marine Facilities Advisory Board
The details of the membership of the Decade Working Group (DWG), that was announced at the May 2021 AGM of the NOC Association, are now available:
NOC Association of Marine Science National Capability Beneficiaries | National Oceanography Centre

The March 2021 minutes of the Marine Facilities Advisory Board are available here: Marine_Facilities_Advisory Board_March_2021_minutes.pdf (noc.ac.uk)

Are your institution's details up to date on the The UK Marine Science and Technology Compendium? If not, please let the Secretary know.
Secretary to the NOCA and MFAB: Jackie Pearson, jfpea@noc.ac.uk National Oceanography Centre
---
Report on Impacts of Covid-19
Summary Report on the Impacts of Covid-19 available from the NOCA AGM
---