Equality, Diversity and Inclusion Statement

The Challenger Society for Marine Science is a learned society for marine scientists in the UK, aimed at advancing the study and application of marine science, encouraging collaboration across a full range of disciplines and sectors with interests in the marine sciences, holding regular scientific discussion meetings and forums, and to disseminate knowledge through blogs and publications.

We are pleased that we have increased the representation of Early Career Researchers and international researchers, and improved gender balance, at the Challenger Society science meetings. However, we also recognise that there is a long way to go for us to be a fully equitable and inclusive organisation. We would like to state our commitment to positive action to improve i) diversity monitoring and reporting, and ii) pipeline support, visibility and accessibility for underrepresented marine researchers and students, including but not limited to class, disability, ethnicity, gender, neurodiversity and sexuality.
Latest News
Ocean Business 2021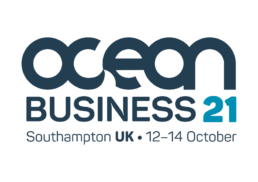 Discover world-changing science and technology
---
News items from the NOC Association and the Marine Facilities Advisory Board
The details of the membership of the Decade Working Group (DWG), that was announced at the May 2021 AGM of the NOC Association, are now available:
NOC Association of Marine Science National Capability Beneficiaries | National Oceanography Centre

The March 2021 minutes of the Marine Facilities Advisory Board are available here: Marine_Facilities_Advisory Board_March_2021_minutes.pdf (noc.ac.uk)

Are your institution's details up to date on the The UK Marine Science and Technology Compendium? If not, please let the Secretary know.
Secretary to the NOCA and MFAB: Jackie Pearson, jfpea@noc.ac.uk National Oceanography Centre
---
Report on Impacts of Covid-19
Summary Report on the Impacts of Covid-19 available from the NOCA AGM
---