Joining the Challenger Society Council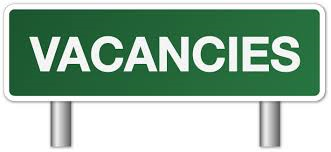 The Challenger Society Council, comprising approximately fifteen ordinary members of the Society (and a minimum of ten), is the body entrusted with managing financial affairs, setting policy and deciding how the Society can best support and engage with the marine science community.
The council is led by the serving President and council members, after election at a society AGM, generally serve for a period of three or four years taking responsibility for one of the management portfolios administered by the Society. Detail of the current Council membership is listed on the website at http://www.challenger-society.org.uk/The_Council.

The council meets four times a year (usually in London) and presents the progress of the Society to the membership at the Annual General Meeting, held either at the Challenger Conference or a suitable scientific meeting, in September each year.


There are often vacancies for council membership places which need to be filled. Please visit https://www.challenger-society.org.uk/Current_vacancies .

For these positions we seek lively and engaging scientists, from academia or industry, enthusiastic about supporting career development for our colleagues and helping to shape and manage the future of one of oldest and foremost Marine Science Societies in the world.

If you are a full member of the Society and interested in joining the council, please email an expression of interest to the Honorary Secretary (m.green@bangor.ac.uk) with a short statement of your career to date and how you think that you might best contribute to the Council. Your application will be considered at the next scheduled council meeting and if successful, a proposal for your election at the AGM put forward.
Please mark the email subject as Challenger Society Council Application.

We really look forward to hearing from you.

Mattias Green
Honorary Secretary - Challenger Society for Marine Science




Latest News
Is fieldwork a requirement for a career in marine science?
Please save the date for an introductory and perception gathering event run by a subset of the Challenger Society EDIA working group. The virtual event will focus on 'Evaluating perceptions of job roles in marine research and raising awareness of digital twinning of the oceans to promote diversity and inclusivity in the marine sciences.' The event will take place on the 27th of January 2021 13:30-15:30 on zoom.



---
The Decade Working Group (DWG): Update
In the UK marine community the United Nations Decade of Science for Sustainable Development (2021-2030), hereafter 'the Decade', is gaining growing publicity. What is less well established is how UK marine researchers can participate in the Decade and how funding for research will emerge.
---
New NERC Ocean Observations Consultation
The Natural Environment Research Council (NERC) has asked the National Oceanography Centre (NOC) to lead a piece of work on prioritising the sustained ocean observations that are most important to the UK and the international effort.
---