The lives of UK marine scientists
We are fortunate that the lives of several marine scientists have been documented in published obituaries and, in the case of recent Fellows of the Royal Society, in Biographical Memoirs. We have compiled a list of those that are available online. These are arranged in chronological order together with a short description of the major contributions that each individual has made.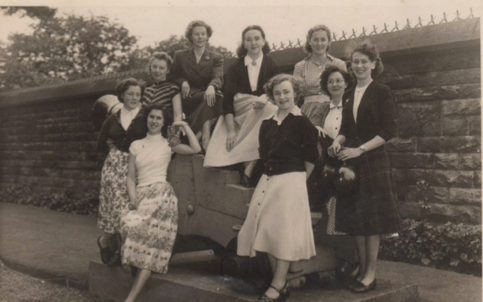 Some of the staff at Bidston Observatory in the 1950s alongside the Bidston One O'Clock Gun. Bidston was where Joseph Proudman, Arthur Doodson and David Carwright, three of the FRSs in our list, were based.


A recent and more comprehensive insight into the lives of scientists can be found in recorded (and in many cases, transcribed) oral histories. Many of these have been compiled by the British Library through their
Voices of Science
and are listed below with direct links to the recordings. Also included in this list are links to recordings made under the auspices of other organisations.
Latest News
The oceans, the blue economy and implications for climate change event
The oceans, the blue economy and implications for climate change
Date: 29 November 2023, 6:30 pm - 8:00 pm
Speaker: Rupert Howes, Joanna Post, Dr John Siddorn, Dr Siva Thambisetty, Professor Elizabeth Robinson, Dr Darian McBain
Venue: Sheikh Zayed Theatre, Cheng Kin Ku Building, LSE Campus and online

Many conversations about sustainability and climate-change focus on activities on land – the green part of our planet. This misses a vital part of the puzzle, the role that our oceans play.
---
Ocean and Coastal Futures - Bursary
As part of our commitment to encouraging and supporting diversity, equity and inclusion, Ocean and Coastal Futures is launching its first Coastal Futures Bursary in partnership with Esmée Fairbairn Foundation. This opportunity is open for young people aged 18 to 30 years old, who are currently underrepresented in the marine and coastal sector and face financial barriers to attending. Individuals do not have to be working or studying in the sector currently but must reside in the UK.
---
CLASS Modelling Workshop 2024
The CLASS Programme is hosting a Modelling Workshop in early 2024. This is aimed at UK participants only. Event details and criteria to sign up are available here.
---