The lives of UK marine scientists
We are fortunate that the lives of several marine scientists have been documented in published obituaries and, in the case of recent Fellows of the Royal Society, in Biographical Memoirs. We have compiled a list of those that are available online. These are arranged in chronological order together with a short description of the major contributions that each individual has made.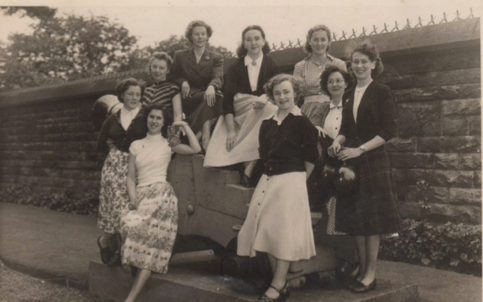 Some of the staff at Bidston Observatory in the 1950s alongside the Bidston One O'Clock Gun. Bidston was where Joseph Proudman, Arthur Doodson and David Carwright, three of the FRSs in our list, were based.


A recent and more comprehensive insight into the lives of scientists can be found in recorded (and in many cases, transcribed) oral histories. Many of these have been compiled by the British Library through their
Voices of Science
and are listed below with direct links to the recordings. Also included in this list are links to recordings made under the auspices of other organisations.
Latest News
Challenger Medal Awarded 2020 and 2022
The Challenger Society is delighted to announce the delayed award of the 2020 Challenger Medal to Prof. Alberto Naveira Garabato, and of the 2022 Challenger Medal to Prof. Carol Robinson. We are absolutely delighted to honour these two fantastic scientists in this way, and look forward to hearing their Award Lectures at the forthcoming Challenger 150 meeting at the Natural History Museum. For more information about the Challenger Conference 2022 please click here.
---
International Digital Twins of the Ocean Summit #DITTO22
You are warmly invited to join on-line the International Digital Twins of the Ocean Summit #DITTO22, which takes place on Wednesday and Thursday the 4th and 5th of May.
---
Vacancy MASTS Marine Social Science Lead
MASTS has a vacancy for a 0.5FT Marine Social Science lead.
---