International Research Group on Wood Protection's 54th (IRG54) Annual Conference
Lucy Martin
University of Portsmouth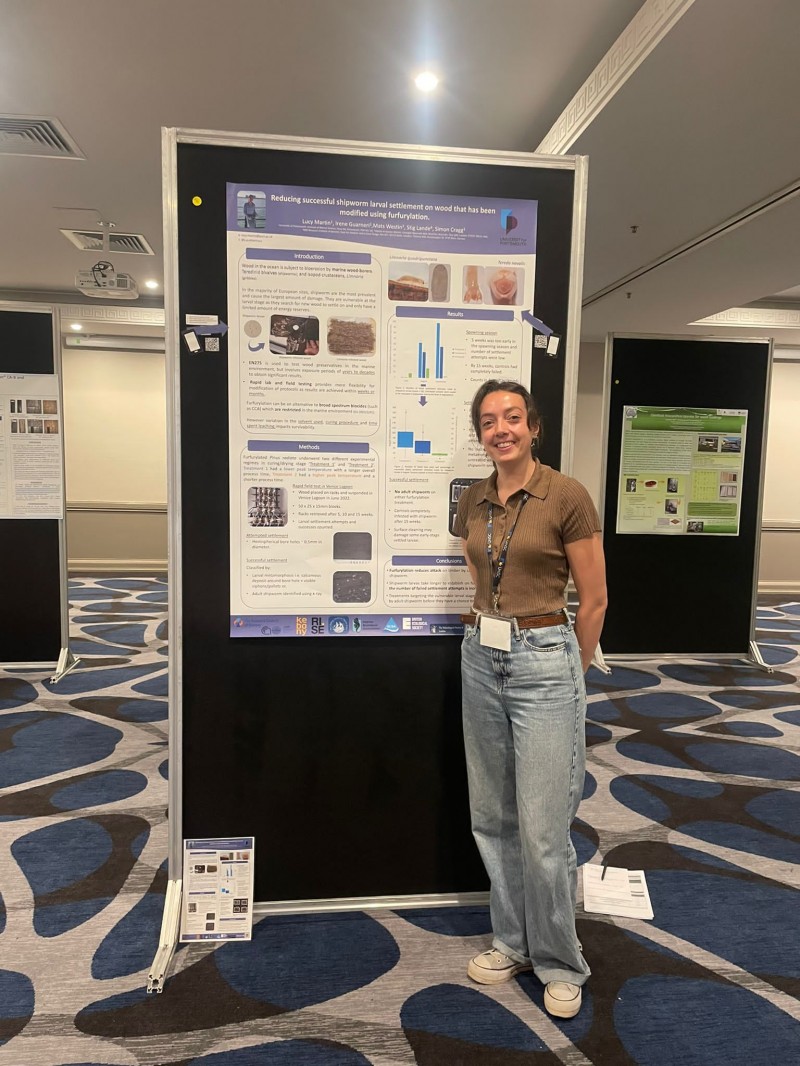 In June 2023, I attended the International Research Group on Wood Protection's 54th (IRG54) Annual conference in Cairns, Australia. It was an incredible opportunity not only to network with new colleagues and meet old friends, but also to visit tropical Queensland and the Great Barrier Reef. This was made possible through the travel grant received from the Challenger Society, along with other society grants.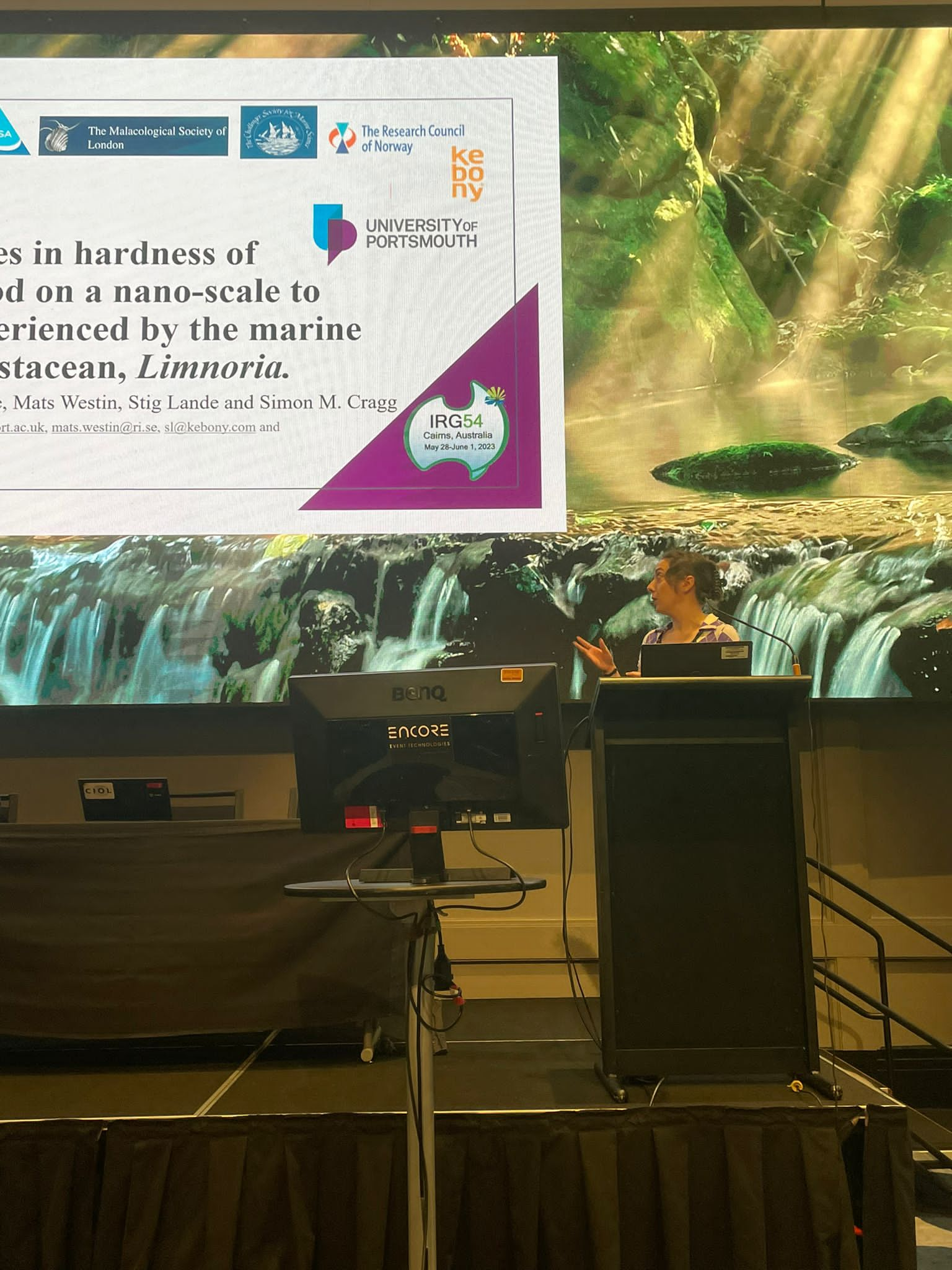 The research group is a society of international experts on all aspects of wood protection, from fire retardancy to durability in marine environments. Wood has been one of the best materials for use in marine applications for millennia, being used for transport (such as boats and canoes), moorings (piers and wharves etc) and sea defences (groynes, sea walls..). One of the major drawbacks to using wood, however, is that it is vulnerable to marine wood-boring organisms; bivalves, shipworm and isopods, Limnoria, which weaken or even destroy structures completely. In response traditional preservatives, including tar, oils, creosote and then broad-spectrum biocides like chromated copper arsenate (CCA), have been used to elongate the service life of timber. However, in the UK and EU, 20-year-old legislations now severely restrict these methods and instead species of wood naturally resistant to borers or novel wood preservation techniques are desired.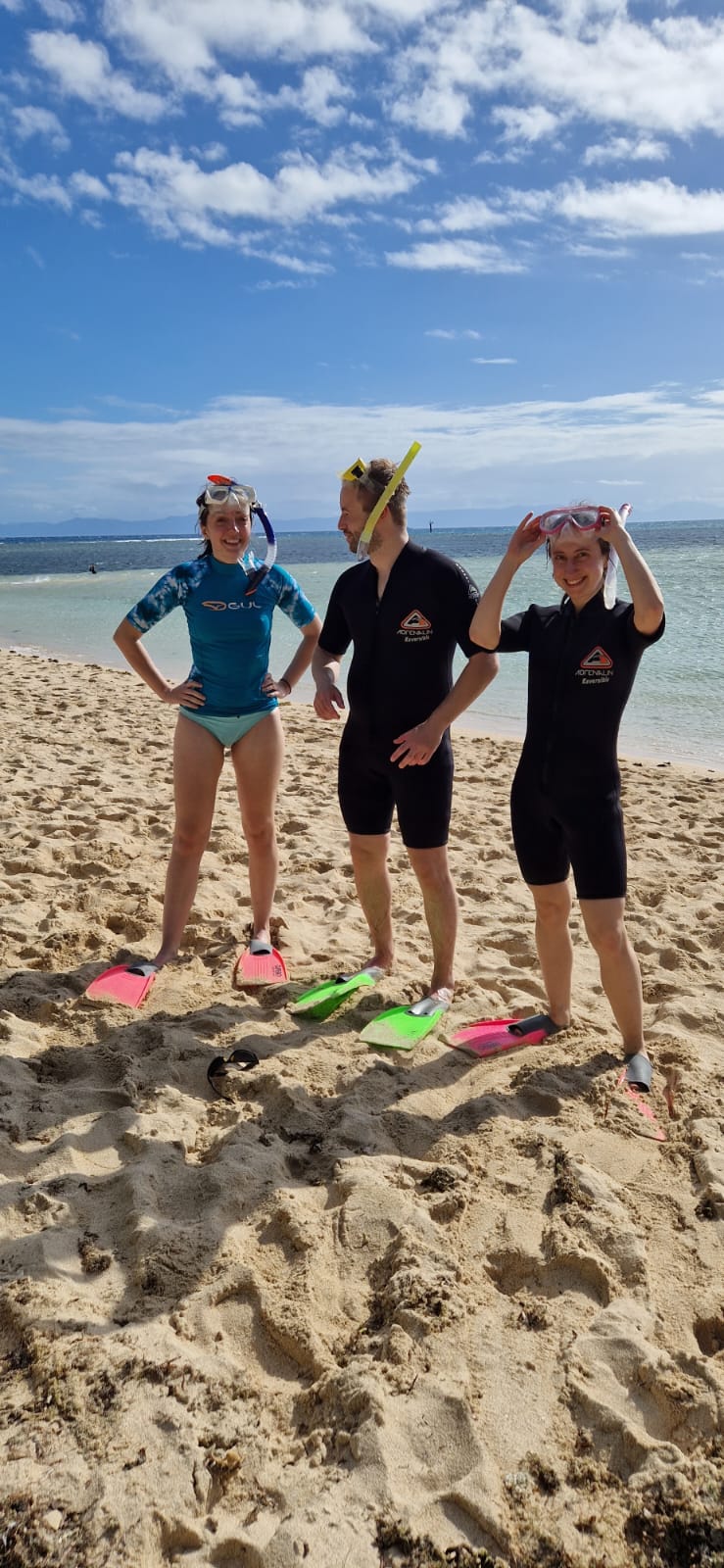 At IRG54, I presented my PhD research on using a non-biocidal chemical modification, called furfurylation, to protect wood against biodegradation by marine borers. My presentation - titled "Assessing changes in hardness of wood on a nanoscale to mimic levels experienced by the marine wood-boring crustacean, Limnoria" was the first talk of the conference in the main scientific session, representing the Biology section and working party 1.5 "Marine". I also was asked to convene the presentations in the marine session which was included alongside talks on natural durability and termite resistance. Later, I gave a 3-minute poster pitch and presented my poster "Reducing successful shipworm larval settlement on wood that has been modified using furfurylation" which won the Rick Ziobro Award along with a prize of A$1000.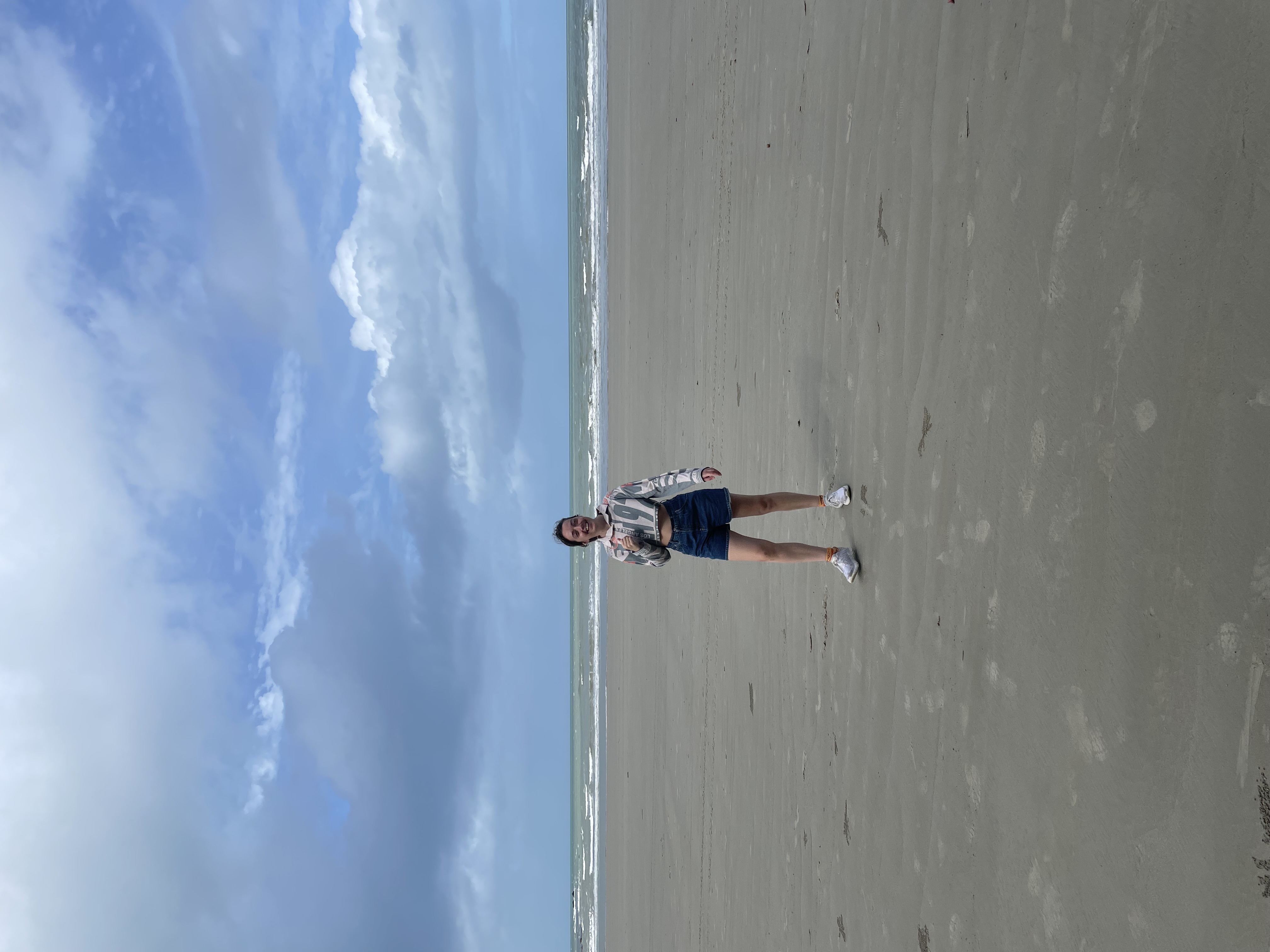 Latest News
The oceans, the blue economy and implications for climate change event
The oceans, the blue economy and implications for climate change
Date: 29 November 2023, 6:30 pm - 8:00 pm
Speaker: Rupert Howes, Joanna Post, Dr John Siddorn, Dr Siva Thambisetty, Professor Elizabeth Robinson, Dr Darian McBain
Venue: Sheikh Zayed Theatre, Cheng Kin Ku Building, LSE Campus and online

Many conversations about sustainability and climate-change focus on activities on land – the green part of our planet. This misses a vital part of the puzzle, the role that our oceans play.
---
Ocean and Coastal Futures - Bursary
As part of our commitment to encouraging and supporting diversity, equity and inclusion, Ocean and Coastal Futures is launching its first Coastal Futures Bursary in partnership with Esmée Fairbairn Foundation. This opportunity is open for young people aged 18 to 30 years old, who are currently underrepresented in the marine and coastal sector and face financial barriers to attending. Individuals do not have to be working or studying in the sector currently but must reside in the UK.
---
CLASS Modelling Workshop 2024
The CLASS Programme is hosting a Modelling Workshop in early 2024. This is aimed at UK participants only. Event details and criteria to sign up are available here.
---