Presenting at the 57th Australian Marine Sciences Association Conference 2023
Amelia Clarke
University of Bristol
Caption: Ready for the second day of the conference!

With the generous support of the Challenger Society, I attended the 57th annual Australian Marine Sciences Association (AMSA) conference in July 2023. The conference was held on the vibrant Gold Coast and was the first in-person conference I had ever attended. After wrapping up my master's degree at the University of Bristol, I had spent six months assisting with several research projects across Australia. The projects involved working with water skinks at Macquarie University in Sydney, coral reef fish at Lizard Island research station on the Great Barrier Reef and bottlenose dolphins at Shark Bay research station, Western Australia. The AMSA conference was the final stop in my trip and promised to be the perfect conclusion to my Australian research expedition.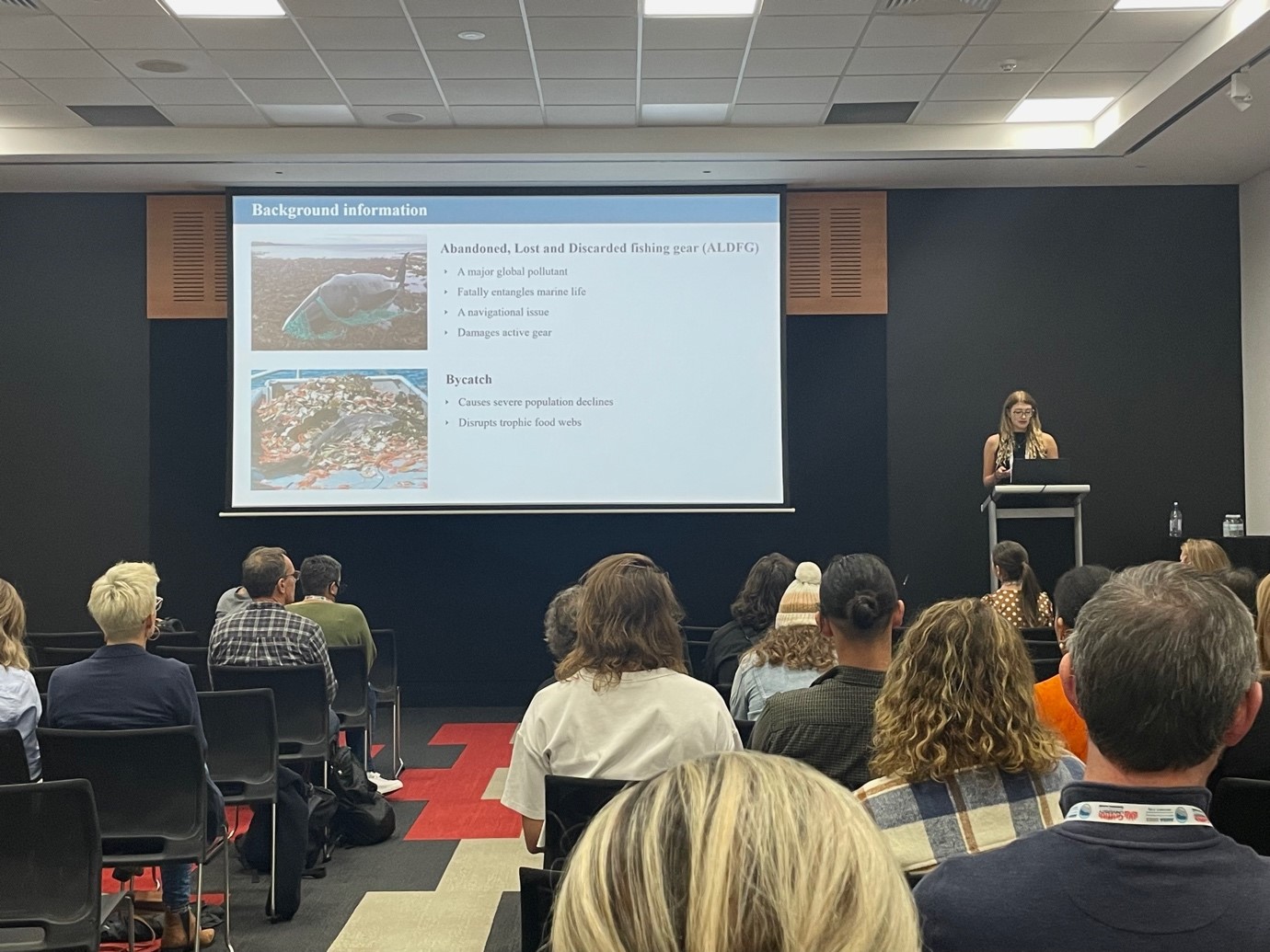 Caption: Presenting my thesis research on fishers' attitudes toward bycatch and gear pollution and their engagement with mitigation measures.
I had been accepted to deliver a 12-minute oral presentation of my thesis, and while I was incredibly excited, I was also very nervous. I had only ever delivered presentations in front of small groups of my undergraduate cohort, much less in front of PhD candidates and established academics. Nevertheless, I had made it a personal goal to face my fear of public speaking and knew the AMSA conference would be the perfect opportunity to push myself out of my comfort zone.
The conference commenced with a traditional Aboriginal Australian welcome to country, followed by an inspiring opening plenary delivered by Jason van der Merwe, the conference chair. The conference boasted a plethora of diverse topics and speakers, and it was often a challenge deciding which talks to see. I attended talks that varied from scaling collaboration for coral reef restoration, exploring geomorphological drivers of deep shelf benthic populations and highlighting indigenous contributions to marine science, which were fascinating. Over lunch, I connected with a group of PhD students from institutions across Australia. While it was slightly daunting to attend my first conference alone, I was pleasantly surprised by how friendly and approachable all the delegates were, making it easy to strike up conversation. The students shared their valuable advice on securing PhD funding and navigating competitive project applications, which will undoubtedly prove beneficial as I embark on my own PhD journey next year.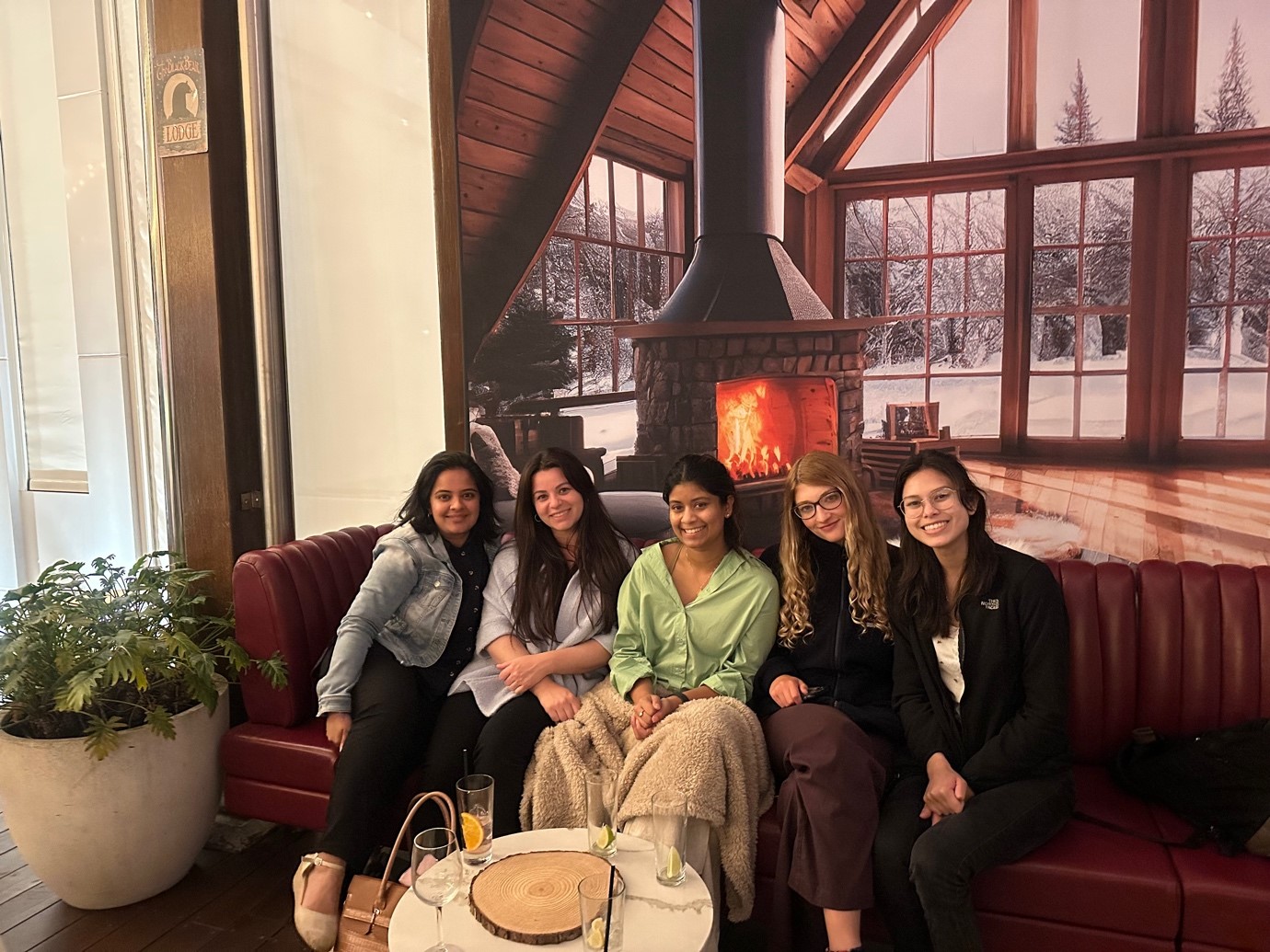 Caption: Connecting with new friends after the poster night.
Then came the moment I had been both eagerly awaiting and nervously dreading – my turn to present my research. As I stepped onto the stage, I pushed aside my public speaking fears and became focused on delivering my presentation to the attentive audience. My presentation, entitled "Exploring fishers' perceptions of marine environmental issues and the factors influencing their engagement with pro-environmental fishing behaviours" went exceptionally well. Receiving positive feedback during the Q&A session, along with the insightful questions from the audience, filled me with a sense of accomplishment. I really enjoyed the discourse surrounding community fishery management which followed, from which I gained interesting concepts for future research. I was immensely proud I had overcome my fears and grateful I was able to disseminate my research on a global platform.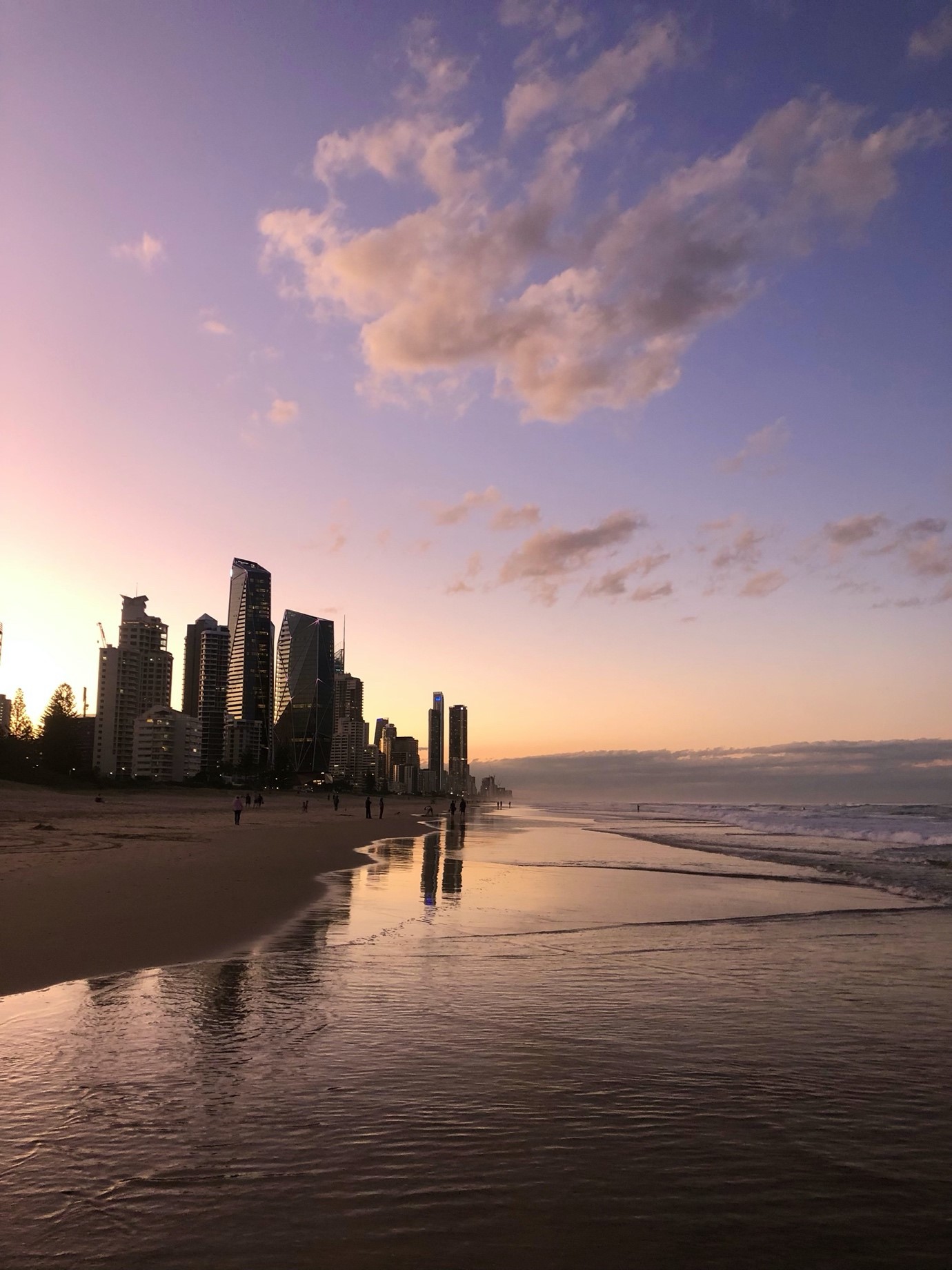 Caption: Walking along the beach at sunset following the first day of the conference.
The first day ended with the poster night, accompanied by a spread of wine and cheese. My favourite posters included research on using unmanned aerial vehicles (UAVs) to monitor turtle populations and using stingray vomit to investigate resource partitioning. It was fantastic to chat to others about their own research and recount on the brilliant talks we had attended throughout the day. These conversations continued into the evening as I accompanied newfound friends to a rooftop bar, boasting panoramic views of the city. After a well-deserved cocktail, I headed back home with a scenic sunset walk along the beach, reflecting on the day's events.
With my presentation successfully delivered, I was able to fully relax on the second day of the conference and immerse myself in all the event had to offer. I attended talks on addressing marine pollution at its source, monitoring community ecology dynamics of coral reef fish, mapping benthic habitats and improving seafood supply chain traceability. It was also fantastic to watch the presentations of the friends I had made the day prior and gain a greater understanding of their research. A highlight of the day was Dr. Bonnie Holmes' presentation on innovative shark tagging technology, complete with jaw-dropping footage of her team capturing and tagging a 3-metre tiger shark. I also had insightful conversations with the chair of my session about marine social science and researching the behavioural drivers enabling stakeholders to engage with marine conservation. She suggested I become part of the MarSocSci network, an international community dedicated to fostering discussions about marine social sciences, which I promptly joined.
Another highlight of the second day was the student night, which featured a marine science quiz and pizza. Amid the lively chatter I found myself connecting with peers whom I found I had lots in common. Some had also conducted fieldwork at the same research stations as myself and I even met some fellow Bristol University alumni (which was a surprise being on the other side of the world!). It was amazing to feel like part of such a community and among so many like-minded people with similar interests.
I am incredibly grateful of the support provided by the Challenger Society, which enabled me to have this wonderful experience. I was able to forge connections that I wouldn't have otherwise made, engage in knowledge exchange, and participate in valuable discourse. The AMSA conference has not only broadened my knowledge of marine science but has also allowed me to take up new opportunities and collaborations. I have gained a stronger sense of confidence in my abilities as a researcher, and I am excited to utilise the knowledge, insights, and connections I have gained at the conference to advance my career.
Profile
I am an early career researcher who has recently completed an MSci in Biology at the University of Bristol. For my master's thesis, I surveyed and interviewed 167 UK fishers regarding their attitudes towards bycatch and gear pollution and the factors motivating their engagement with mitigation efforts. I have led and assisted a variety of research projects since graduating, including investigating the impact of anthropogenic noise on cichlid cognition, testing the impact of outer-group conflict on Eastern water skinks, monitoring nocturnal coral reef fish site usage, and researching the social and environmental drivers behind bottlenose dolphin vocal complexity.
Latest News
The oceans, the blue economy and implications for climate change event
The oceans, the blue economy and implications for climate change
Date: 29 November 2023, 6:30 pm - 8:00 pm
Speaker: Rupert Howes, Joanna Post, Dr John Siddorn, Dr Siva Thambisetty, Professor Elizabeth Robinson, Dr Darian McBain
Venue: Sheikh Zayed Theatre, Cheng Kin Ku Building, LSE Campus and online

Many conversations about sustainability and climate-change focus on activities on land – the green part of our planet. This misses a vital part of the puzzle, the role that our oceans play.
---
Ocean and Coastal Futures - Bursary
As part of our commitment to encouraging and supporting diversity, equity and inclusion, Ocean and Coastal Futures is launching its first Coastal Futures Bursary in partnership with Esmée Fairbairn Foundation. This opportunity is open for young people aged 18 to 30 years old, who are currently underrepresented in the marine and coastal sector and face financial barriers to attending. Individuals do not have to be working or studying in the sector currently but must reside in the UK.
---
CLASS Modelling Workshop 2024
The CLASS Programme is hosting a Modelling Workshop in early 2024. This is aimed at UK participants only. Event details and criteria to sign up are available here.
---